Give Me 60 Minutes And I'll Show You How To Use Facebook To Dominate Your Niche!
Over 1 Billion People Use Facebook Every Month,
It's Time For You To Get Your Piece Of The Pie!
Date:
From: Sri Budi Darmono
If you're looking to get more high quality traffic to your business, so you can turn those visitors into leads and sales, then you need to read this page.
Most people struggle to get enough traffic to their business, and as a result they struggle to make any kind of meaningful profits.
You see most people tend to overcomplicate traffic. They will tell you that you need to use a certain software, or you need to outsource some of the activities.
But when you break it down, getting traffic online is pretty easy.
"The reality is, there is a lot of traffic out there."
It's just a matter of finding out where your targeted audience is, and filtering them from that place to your site.
So where does your target audience hangout online?
Where do they interact?
Where do they socialize?
If they're like most other people, there's a great chance that they're spending their time on Facebook talking, reading, and learning about their interests...
...and that's exactly where you need to be as well!
"Over 1 Billion People Log In To Facebook Every Month!"
You don't need me to tell you how massive Facebook is...
...everywhere you look people are on their laptops or phones checking their Facebook pages.
Over 1 billion people log in every month, but get this: about 48% of them log in EVERY SINGLE DAY!
That's almost 500 million people interacting and socializing on Facebook every day.
This is a massive pool of traffic that you can easily use to send 1000s of visitors to your business on a regular basis.
And if you've been ignoring this, or you just haven't been able to use it to your advantage, now is the time to get started!
The good news for you is it's definitely not too late to get involved, and you don't need to spend days trying to figure it all out on your own.
All you need to do is look over my shoulder as I show you exactly how to setup your Facebook page, how to get more fans, and how to actually interact with your fans.
And I reveal all of this in my new Facebook training.
Introducing...
Facebook Essential Training
This is a comprehensive Facebook training program that will show you step-by-step how to get a massive amount of traffic through Facebook.
You're going to discover the exact tactics successful Internet marketers and major corporations use to gain exposure for their businesses.
Here's everything you're about to learn:
Module 1: Overview
Here you're going to get an overview of the entire process from setting up your page to gaining a fanatical following.
Runtime: 4:41 minutes
Module 2: Finding A Killer Niche
In this video you learn about how to find a killer niche that is full of people who are passionate about their niche, almost obsessed with finding out more about their interests, and have the ability and willingness to buy.
Runtime: 4:03 minutes
Module 3: Creating Your Page
Watch over my shoulder as I show you step-by-step how to create your Facebook page and the details you need to add in order to make it an effective page for your business.
Runtime: 4:06 minutes
Module 4: Profile and Cover Photo
Discover how to add profile and cover photos that will get people to like your page immediately, and have them start raving about your business.
Runtime: 5:24 minutes
Module 5: Custom Tabs
Here you will learn about why you need to have custom tabs on your page, what you need to actually include on those tabs, and of course how to create them and set them up properly so they look great on your page.
Runtime: 8:36 minutes
Module 6: Status Updates
This video shows you the different ways you can use status updates to successfully market your business on Facebook. It's going to cover how often you should update your status, what kind of updates you should make, and why if you ignore doing this you could be jeopardizing your marketing efforts.
Runtime: 10:14 minutes
Module 7: Insights
This is where I reveal exactly what you need to know about Facebook Insights, so you can track and measure your page's performance and effectiveness.
Runtime: 9:17 minutes
Module 8: Getting Fans
Discover the different strategies you can use to get more fans to your page and have them not just interacting with each other, but also telling their friends about your page so they can join as well.
Runtime: 9:26 minutes
Module 9: Conclusion
In the final video we wrap things up so you know exactly what you need to do first now that you've got all the knowledge you need to get started.
Runtime: 2:19 minutes
Here's A Quick Sample Of One Of The Videos:
You're Getting Everything You Need To Succeed!
These videos cover everything you need to get started with creating your own Facebook page and gaining massive exposure for your business.
Most people who haven't established themselves on Facebook are either intimidated by the process, or they just simply don't know how to get started.
That's exactly why I created this training program - so you can gain all the knowledge you need to feel confident to not just setup your own pages, but to also use them to your advantage.
There is just way too much traffic on Facebook for you to miss out.
You need to get in on the action now!
But How Much Is It Going To Cost?
Most training programs are nowhere near as comprehensive as this, and they also sell for a fortune when they are launched.
Not this though.
You're going to get the tools and knowledge to be able to create your own Facebook page properly, and use it to gain massive exposure for your business.
That's going to be worth $100s if not $1000s to your bottom line.
But you won't have to pay anything close to that here.
For a limited time only you can get this entire list building program for just $19.95.
100% Satisfaction Guarantee!
It's Time To Get Started On Facebook!
So if you're interested in finally establishing yourself on Facebook to drive more traffic and sales online, then you need to get this training program.
You've got nothing to lose, but a lot of fans and sales to gain.
So Get Started Now!
YES! I want to get started on Facebook!
This is a comprehensive Facebook training program that will show you exactly how to establish yourself on Facebook to gain more exposure for your business.
The entire package could be worth well over $100 to your business results, but you're getting it for just $19.95 today!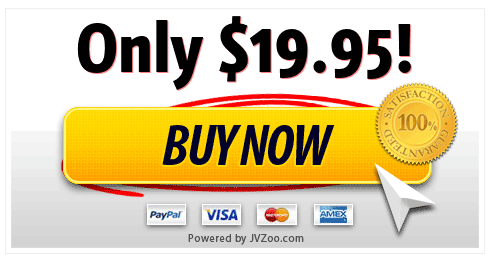 Grab Your Copy Of Unlimited List Building Now!
This is your opportunity to get your slice of the massive Facebook pie.
Don't waste another second.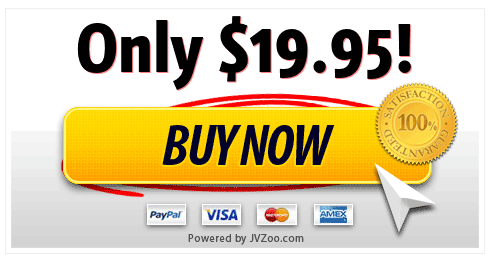 To Your Success,
Sri Budi Darmono
P.S. If you decide to leave this page without downloading this Facebook training package, you might save yourself a few dollars, but how much is it going to cost you lost opportunity?.
On the flip side, if you do invest in your business right now, you have an incredible opportunity to put your business in front of millions of potential customers.
You have the opportunity right now to get started on Facebook and gain massive exposure for your business
So Get Started With Facebook Now!